Helping The Community Of Marlborough Reach Their Health And Fitness Goals
Achieve a complete body workout that combines strength and aerobic exercises.
This class consists of short rounds of exercises using various equipment, each designed to focus on different muscles. Circuit training is a great way to burn calories and improve overall fitness.
Our instructors are here to take your fitness goals to the next level! Regardless of what your health and fitness goals are, this program is for you!
We welcome all ages and fitness levels! We guarantee you will never feel unwelcome, out of place, or intimidated in our gym.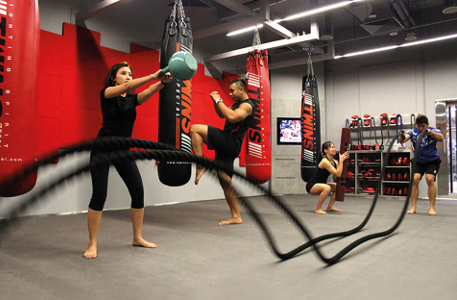 Join Circuit Training to Get Real Results
People all across Marlborough experience quick and lasting results through Circuit Training. Not only will you see awesome results, but you will also gain the knowledge to maintain your success. At Certain Victory, we are serious about health and fitness, and work hard to ensure your success!
You can expect to:
Sustainably burn fat
Gain lean muscle
Maintain a healthy lifestyle
Feel more confident than ever
Sign Up Today!
For more information about Circuit Training in Marlborough, please fill out the short form on the side of this page. Once you do, we will be in contact with your shortly to schedule your first class! We can't wait to start working with you!